$

8.00
Ungalaq (When Stakes Come Loose)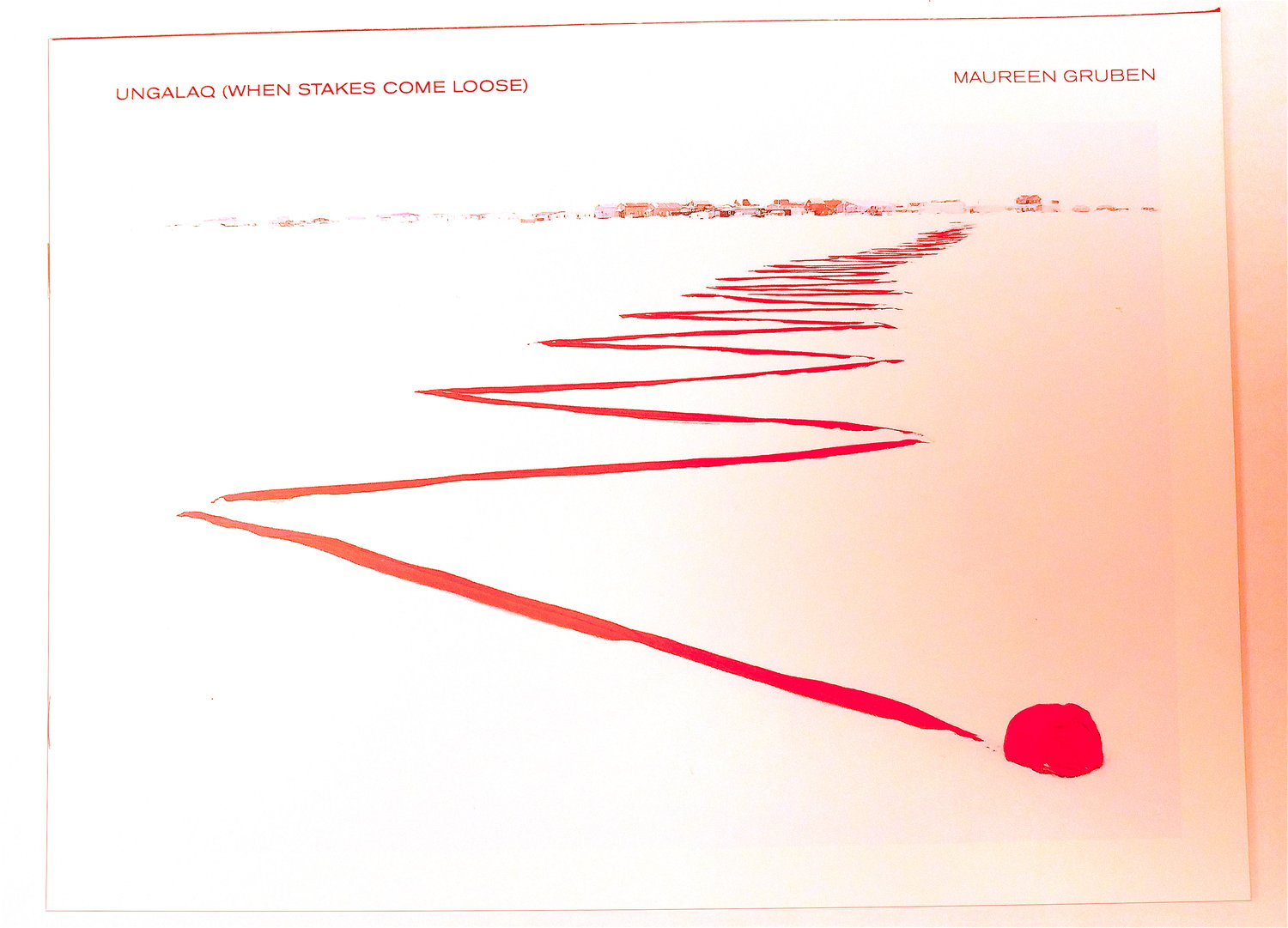 "[Maureen Grubin's] exhibition is all of that — years of Indigenous women's experience: the amazing work of Kyra Kordoski, who writes for this catalogue and accompanied and supported Maureen in much of the work; deep earth time and ecology; advanced skill and knowledge of the materials; refined aesthetics and the smell of the land."
- Excerpt from forward by Quyannainni and Kukstemc
An exhibition booklet featuring work from Maureen Grubin's exhibit Ungalaq (When Stakes Come Loose). The exhibition took place at grunt in June and July 2017. The booklet includes an essay by artist and curator Tania Willard and Kyra Kordoski.
Image documentation: Henri Robideau
Curators: Tania Willard, Kyra Kordoski
Designer: Karlene Harvey
Editor: Hilary Wood