$

10.00
Together Apart Zine Bundle, Issues 7-9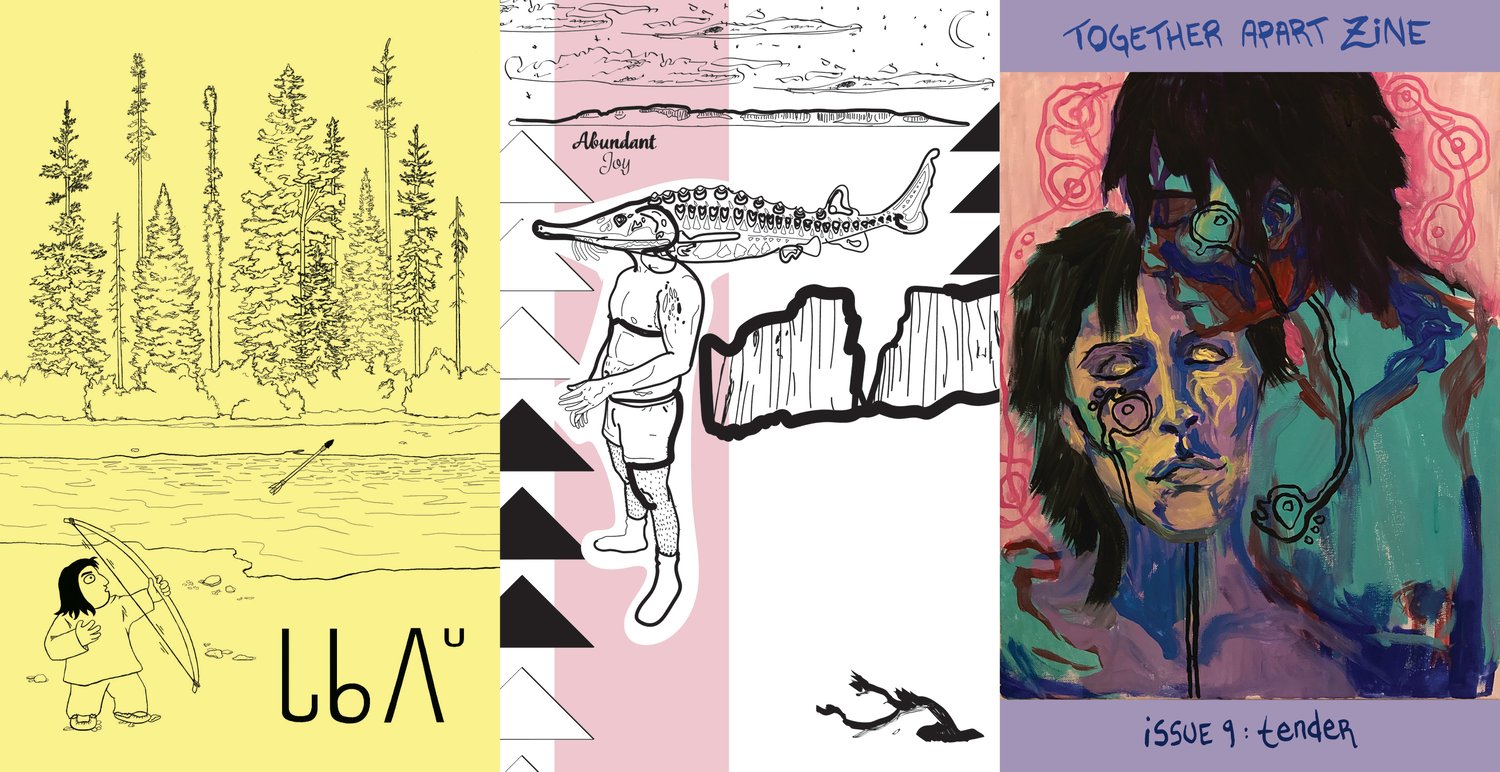 Term 3 bundle of all three issues edited by Kaya Joan. Each issue is 12-16 pages, and 5.5×8.5".
Issue 7 - Trickster
Trickster: the one who is in between. The one who is neither here nor there, dancing in between worlds. Uprooting and unveiling. Anarchy flowing from their pores, an energy that is both juvenile and ancient. Disrupting the binary, embracing multi-dimensionality. Offering lessons through an invitation to join in the entanglement of all life's flux.
Includes contributions from amour lynx, Melisse, Evelyn Pakinewatik, Nala Ismacil, 'sun' with a cover by Michael Loone.
Issue 8 - Dreamer
Dreamer: the one who conjures worlds beyond the realm of our current reality. projecting into futures that are full of joy, liberation and magick. entering the subconscious, to be with ancestors and gather teachings from all those otherbeings. dream(ing): to rest, to play, to heal. Taking the form of daydreams, manifestations written down or visualized, collaborative visioning, movements...dreaming is a radical act, a technology to open portals into futures of infinite possibility.
Includes contributions from Jayda Marley, Dede Akolo, Bert Whitecrow, Jem Baptiste, Sheri Osden Nault and cover by Fallon Simard.
Issue 9 - Tender
Tenderness takes many forms and transforms depending on who we offer it to, whether that be ourselves, our family, our friends, our lovers, our ancestors.
Open submission based issue with contributions from Cleopatria Peterson, Kìzis, Brayden Jamil Cairns, Cheyenne Rain LeGrande, Sulekha Hersi and cover by Jordyn Hendricks.