$

10.00
Together Apart Zine Bundle, Issues 4-6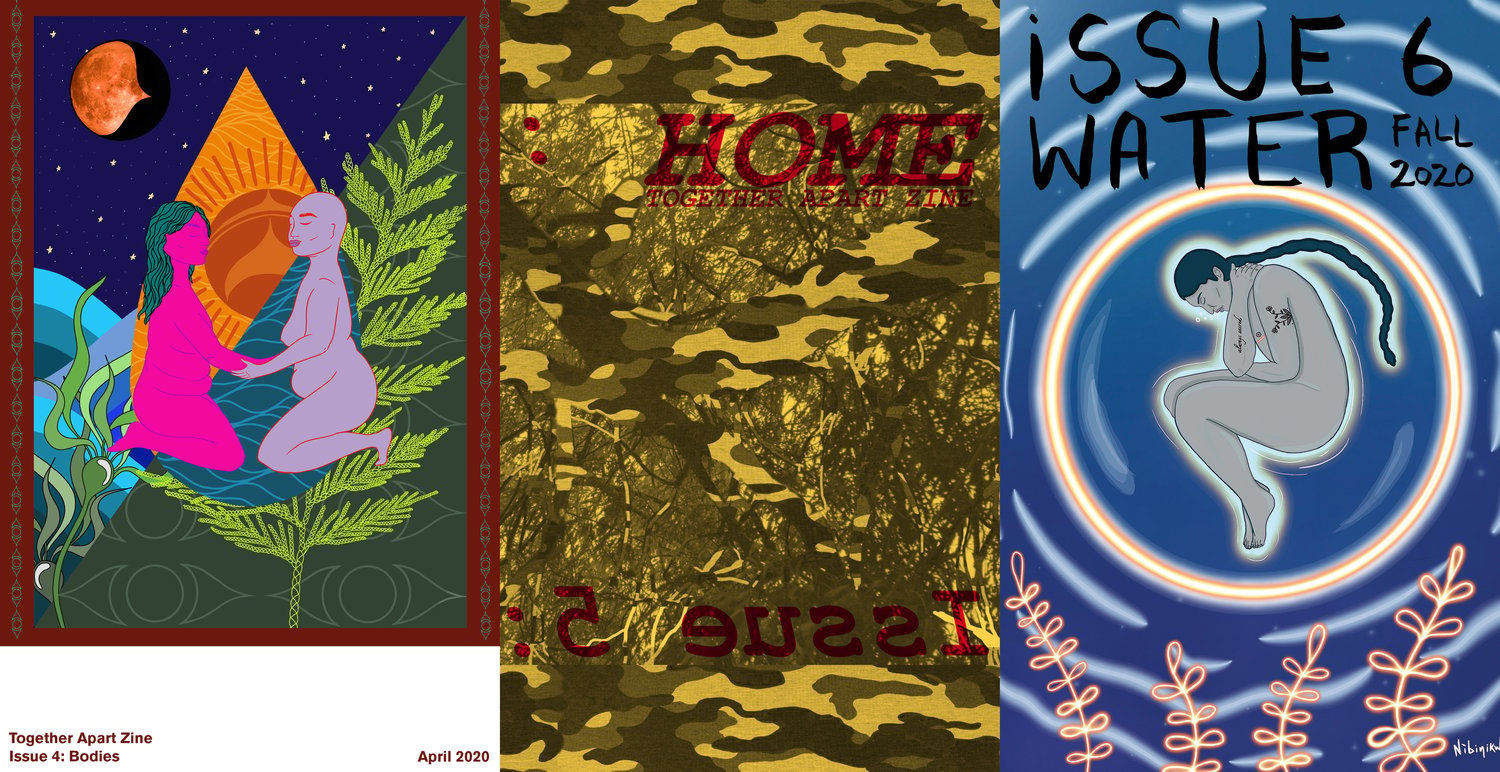 Term 2 bundle of all three issues edited by Brandi Bird. Each issue is 12 pages, 5.5×8.5″ and with a cardstock cover.
Issue 4 - Bodies
This issue focuses focuses on the questions: "What does your body mean to you? How do you relate to other bodies? How and when do we dissociate from our bodies? How do you relate to the bodies of plants and animals?"
Includes writing by Selina Boan, Kaitlyn Purcell and Brandi Bird with art by Jaime Blankinship.
Issue 5 - Home
Writers respond to questions of home: "Where do you come from? Where are you now? Is home a place or a feeling? Is it people you love, the land you love or both?"
Includes writing by Kwiigay Iiwaans, Jessica Johns and Justin Ducharme. Art by Lacie Burning and layout by Whess Harman.
Issue 6 - Water
Water is a one of the major tenements of Indigenous land defence work but rarely centres the words of 2S/Indigiqueer land defenders.
Includes writing by jaye simpson, Kai Minosh Pyle, Karmella Cen Benedito de Barros with art by Summer Twenish.