$

35.00
Northern Book Bundle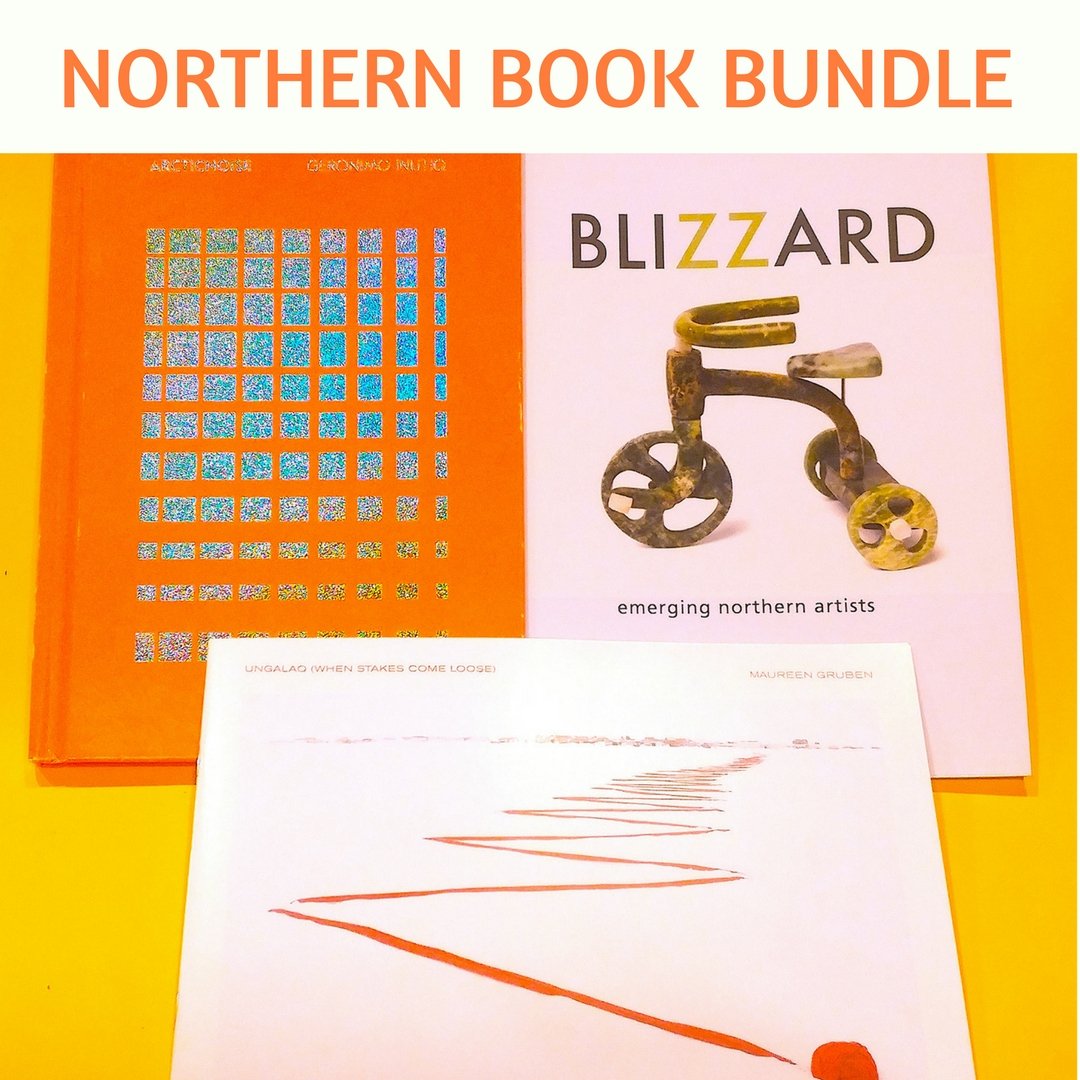 Ungalaq (When Stakes Come Loose) / ARTICNOISE / BLIZZARD: Emerging Northern Artists/
$35 (regular $49)
Ungalaq (When Stakes Come Loose) (2017)
An exhibition booklet featuring work from Maureen Grubin's exhibit Ungalaq (When Stakes Come Loose). The exhibition took place at grunt in June and July 2017. The booklet includes an essay by artist and curator Tania Willard and Kyra Kordoski.
ARCTICNOISE (2015)
A media installation by Geronimo Inutiq that drew from a breadth of sources including Inutiq's own collection of sound and video materials, the films of Igloolik Isuma Productions archived at the National Gallery of Canada, and video footage and audio recordings of and by Canadian composer Glenn Gould.
BLIZZARD: Emerging Northern Artists (2012)
BLIZZARD looks at indigenous artists (Jamasie Pitseolak, Nicholas Galanin, Tanya Lukin Linklater, Geronimo Inutiq, and Derek Aqqiaruq) working in the North who are using their traditions to forge new ideas around contemporary art. This catalogue includes an essay by Candice Hopkins and curator, Tania Willard. BLIZZARD looks at a younger generation of Northern Artists schooled in the traditions of their artist's families but breaking barriers by questioning relationships that tie North and South. Images and gallery documentation: Henri Robideau; Writers: Candice Hopkins & Tania Willard; Curator: Tania Willard.
.......................................................
Skip the shipping fees by picking up these items directly from grunt gallery. When paying for your items make sure to enter the discount code: PICKUP
Questions? Contact us at 604-875-9516.