$

45.00
Indigenous Perspectives Bundle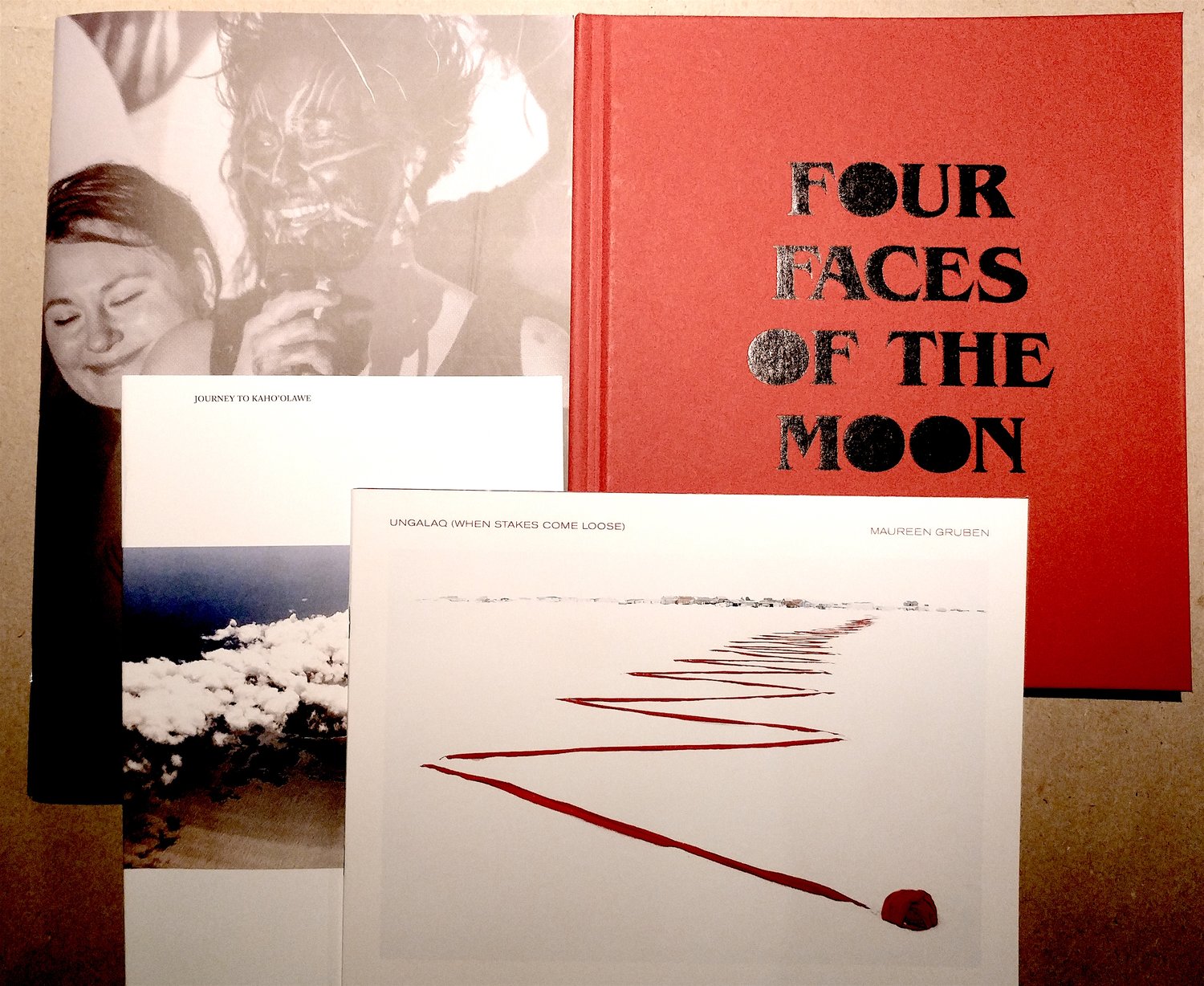 #CallResponse/Four Faces of the Moon/Journey to Kaho'olawe
$45 (regular $68)
#CallResponse (2018)
#callresponse is the large format catalogue of the grunt gallery exhibition #callresponse which was co-organized by Tarah Hogue, Maria Hupfield and Tania Willard. Strategically centering Indigenous women as vital presences across multiple platforms, #callresponse is a multifaceted project and the catalogue includes documentation of the projects iterations & reflections by Tarah Hogue, Maria Hupfield and Karyn Recollect. The book highlights the group exhibition works by Indigenous artists Christi Belcourt, IV Castellanos, Marcia Crosby, Maria Upfield, Ursula Johnson, Cheryl L'Hirondelle, Isaac Murdoch, Esther Neff, Tanya Tagaq, Tania Willard, and Laakkuluk Williamson-Bathory.
Four Faces of the Moon (2017)
A multi-media installation by Amanda Strong that provides a behind-the-scenes glimpse into the elaborate sets, puppets, and props created for the stop-motion animated film by the same name.
Journey to Kaho'olawe (2017)
An artist publication by Hans Winkler and T'uy't-tanat Cease Wyss. The book is the result of a four-year process centred on the Hawaiian Island of Kaho'olawe, a sacred site to the Hawaiians in recovery after being occupied as a practice range by the American military. The book also documents the Kanaka Native Hawaiian presence in British Columbia.
Ungalaq (When Stakes Come Loose) (2017)
An exhibition booklet featuring work from Maureen Grubin's exhibit Ungalaq (When Stakes Come Loose). The exhibition took place at grunt in June and July 2017. The booklet includes an essay by artist and curator Tania Willard and Kyra Kordoski.
.......................................................
Skip the shipping fees by picking up these items directly from grunt gallery. When paying for your items make sure to enter the discount code: PICKUP
Questions? Contact us at 604-875-9516.