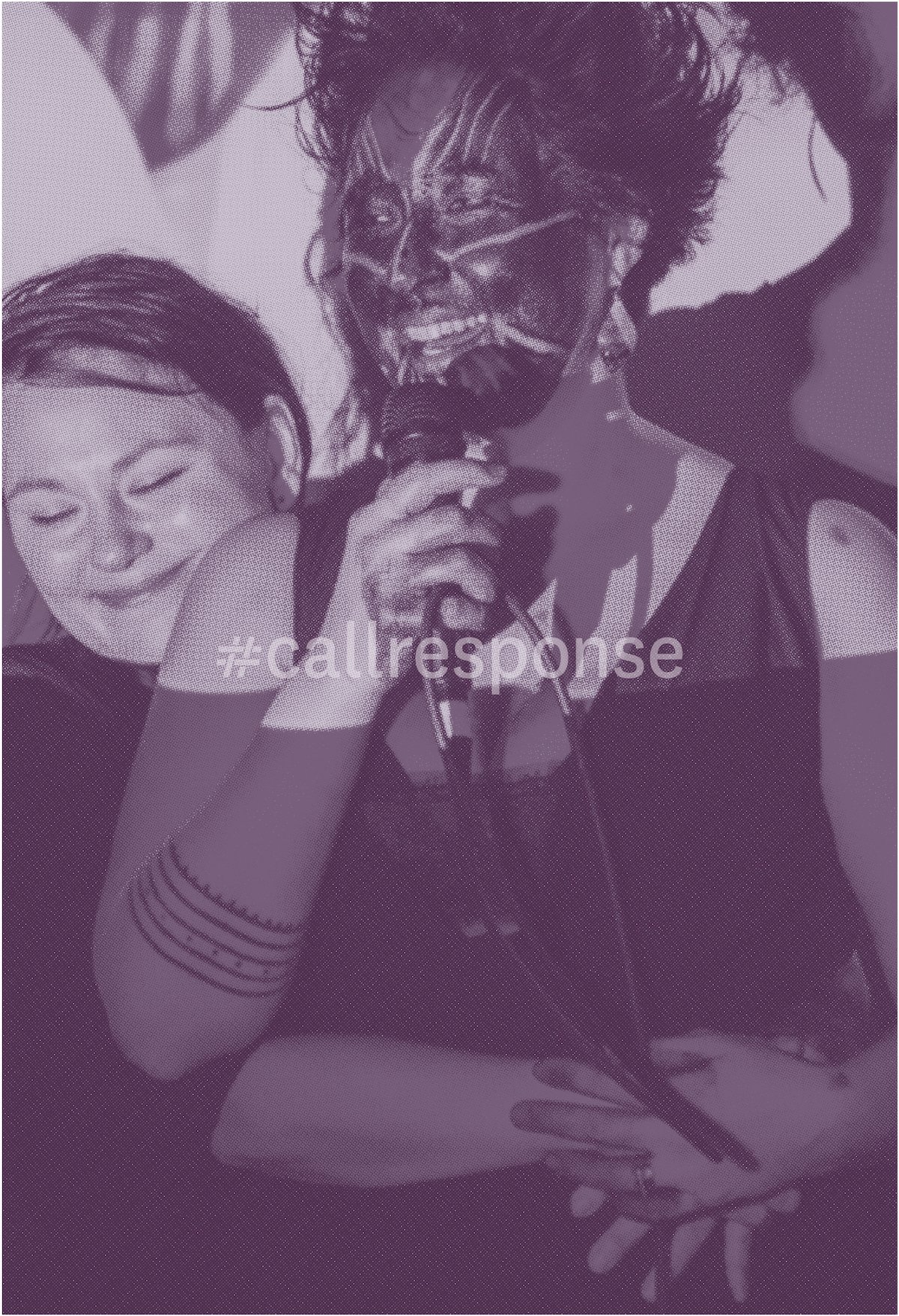 #callresponse is the large format catalogue of the grunt gallery exhibition #callresponse which was co-organized by Tarah Hogue, Maria Hupfield and Tania Willard.
Strategically centering Indigenous women as vital presences across multiple platforms, #callresponse is a multifaceted project that includes a website, social media platform, touring exhibition and now a catalogue
The catalogue includes documentation images and written contributions & reflections by Tarah Hogue, Maria Hupfield and Karyn Recollect. The book highlights the group exhibition works by Indigenous artists Christi Belcourt, IV Castellanos, Marcia Crosby, Maria Upfield, Ursula Johnson, Cheryl L'Hirondelle, Isaac Murdoch, Esther Neff, Tanya Tagaq, Tania Willard, and Laakkuluk Williamson-Bathory.
Curators: Tarah Hogue, Maria Hupfield, Tania Willard
Editors: Maria Hupfield, Tarah Hogue
Writers: Tarah Hogue, Maria Hupfield, Karyn Recollet, Eve Tuck, Aseman Sabet
Design: Sebastian Aubin
Gallery Documentation: Dennis Ha
Copy Editor: Hilary Wood